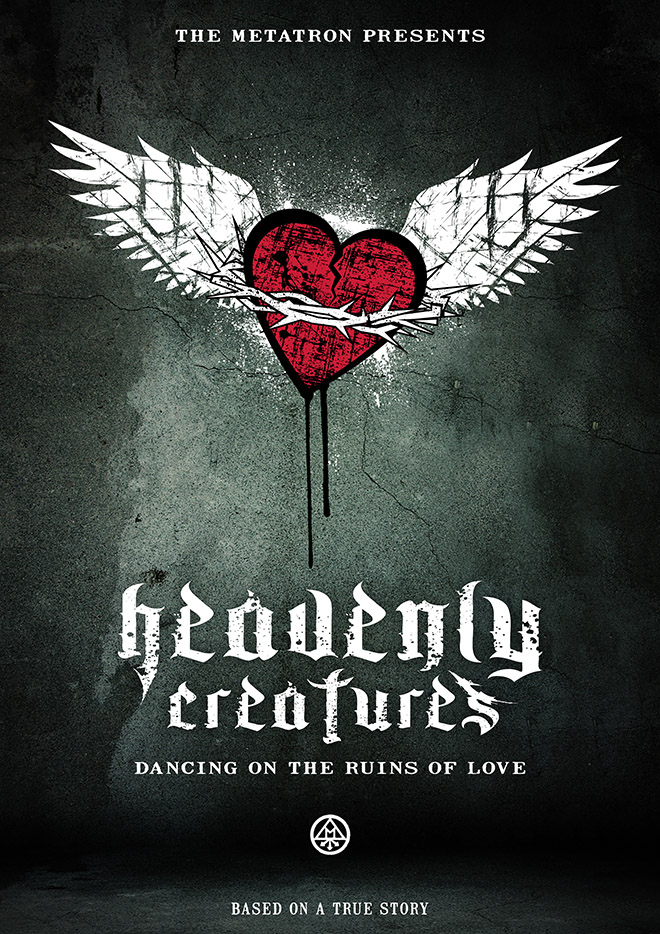 Hello Ladies,
I wish you all a very happy Heavenly Creatures Day!
Here is it now, my little present for all my dear friends on Facebook. It's a mixtape – what else. This time I've made a very personal one, which based on a true story and I hope you like it anyway. Twenty well selected titles plus an almost hidden bonus track tells you the story about the vicious circle of love.
The idea for the Heavenly Creatures Day itself is very simple. The most of us don't like the Valentine's Day for many reasons, especially if there is no one to make a gift. But never mind, I'm very glad to know so many wonderful people and I just want to say thank you for being my friends!
So I thought it would be a good idea to invent a special day just for the girls, to remember how great and beautiful they can be and every man should be grateful to have his own Heavenly Creature. Because most of them were sent from heaven. Not all, but the most!


                             Click to enlarge
Usually you can stream and download my mixes on Soundcloud, but this time I've had troubles with the upload, because some strange copyright issues. So please use the Mix Cloud Player at the bottom and if you like what you hear, download the mix in high quality right now!
Heavenly Creatures dancing on the Ruins of Love

68 Min, 164 MB, 320 kBit/s
Click the right mouse button to save it on your hard disc.
Do you like the artwork? Great, because I've made a lot of Desktop Wallpapers for your PC, or your Smartphone. You can download two separate sets as zip file.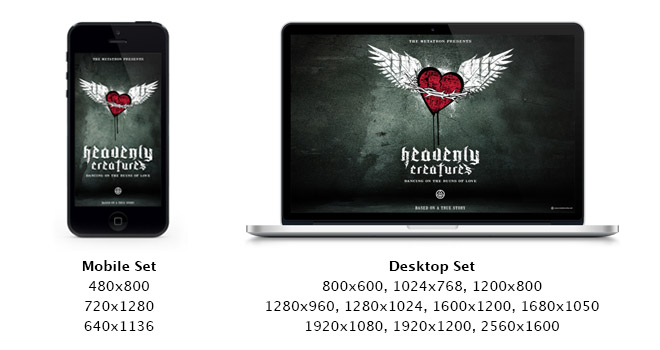 Download Mobile Set                                Download Desktop Set
Playlist:
01. Ali Love – Love Harder (Extended Version)
02. Kavinsky – Nightcall (Dustin N'Guyen Remix)
03. Bloodgroup – This Heart
04. CSS – Let's Make Love And Listen To Death From Above (Spank Rock Remix)
05. Bat for Lashes – Strangelove (Gucci Guilty Pour Homme)
06. Sébastien Tellier – L'amour Et La Violence (Boys Noize Euro Mix)
07. The Bird And The Bee – Fucking Boyfriend (Peaches Remix)
08. Basement Jaxx – Get Me Off
09. Monosurround – Borschtchick
10. The Presets – This Boy's In Love (Lifelike Remix)
11. Pnau – Lover
12. Marilyn Manson – Heart Shaped Glasses (Hamel Remix)
13. Gossip – Love In A Foreign Place
14. Snoop Dogg – Sensual Seduction (Skrillex Remix)
15. Soft Cell – Tainted Love (The C90s Remix)
16. Mignon – Demons Of Love (Adam Sky's Bones Mix)
17. She Wants Revenge – Tear You Apart (Chris Holmes Vs. Bystanders Remix)
18. B-Movie – Nowhere Girl (Adam Freeland Mix)
19. Ice House – Hey Little Girl (Tape 2 Tape Remix)
20. The Presets – Are You The One (Van She Mix)
Almost Hidden Bonus Track
21. Das Pop – Fool For Love (SebastiAn Remix)
Related posts