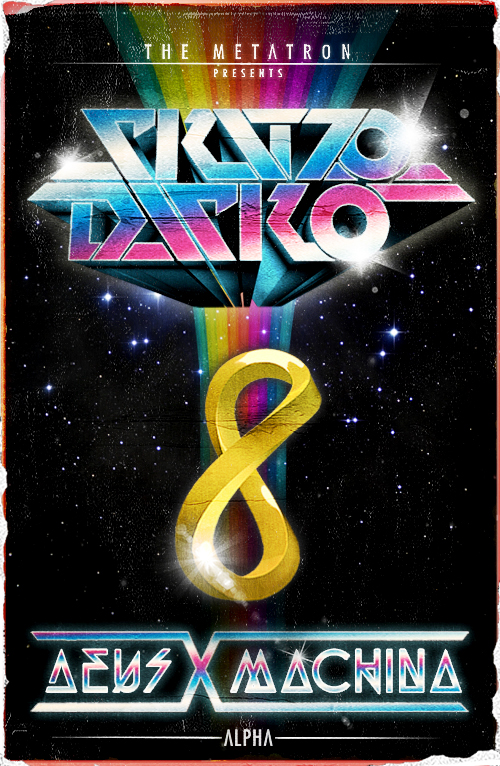 Deus X Machina
Part one of Skitzo Disko Vol.8 is wild mixture of Electro, Glitch Hop, Grime, Dancehall and Dubstep.
I think Electro, Fidget  and NuRave stagnates this year somehow, so I find my love for Glitch, Dubstep and really heavy basslines. The Glitch Mob from LA inspires me also a lot! Oh man, I love these guys! Anyway, this mix goes directly from your ears through your belly into your feet!
The intro speech is taken from the Motionpicture Network (1976). The whole speech takes almost four minutes, so I have to crop it to less than two minutes. The background is a track by SebastiAn from the  Motionpicture Soundtrack of Notre Jour Viendra. A new film by Romain Gavras, the director of Justice's Stress and M.I.A's Born Free Video. Check out the two clips of "Network" and "Notre Jour Viendra" at the bottom!
And last but not least, I put another Rock Me Skitzo Remix into the mix. Yeah Left from Serbia did a really great job!
01. Intro
02. Transformer Di Roboter – Rock Me Skitzo (Yeah Left Remix)
03. Flux Pavilion – Got 2 Know
04. Nero – Innocence (Original Mix)
05. The Qemists – Your Revolution
06. Pendulum – Set Me On Fire
07. Kano Feat. Aidonia & Wiley- Get Wild (Prod. By Boys Noize)
08. Zeds Dead – Here Comes The Boom
09. Fagget Fairys – Roll The Dice (B. Rich Remix)
10. Soom T – Dirty Money
11. Major Lazer – Zumbi (Nujax Remix)
12. B. Rich – It'll Be Alright (Feat. Domonique)
13. Hadouken! – House Is Falling
14. Dead Prez – Hip Hop (Nujax Remix)
15. Killa Queenz – Bitches (South Rakkas Crew Remix)
16. Basement Jaxx – Saga (Feat. Santigold)
17. Dendemann – Stumpf Ist Trumpf 3.0
18. edIT – The Game Is Not Over (Feat. J-Dilla, Phat Kat & Dabrye)
19. Die Antwoord – Rich Bitch
20. Haiku D'etat – Mike, Aaron & Eddie (Boreta Remix)
21. Lady Sovereign – Pennies (Kill The Noise Remix)
22. Jahcoozi - Shake The Doom (Kraddy Remix)
23. Nalepa – Monday (The Glitch Mob Remix)
Duration: 73 Minutes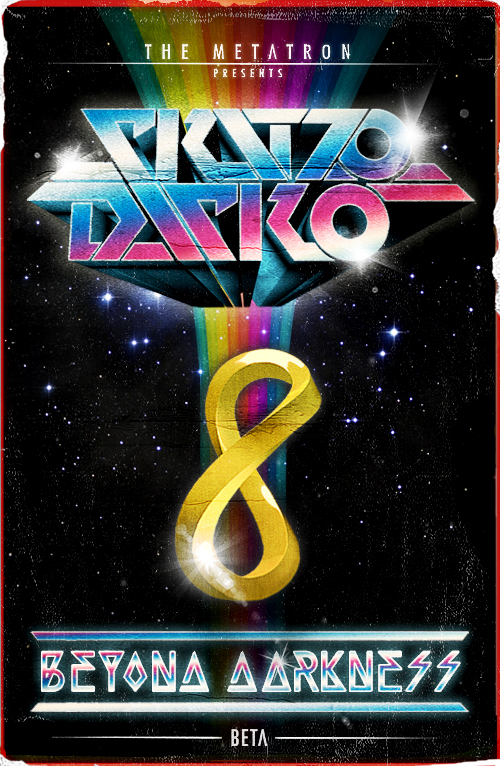 Beyond Darkness
The second part is more quit than the first and very melancholic, but there are also a lot of bass in it! This is more or less a Dubstep Mix with a lot of remixes and melodic tunes. The last track is no Dubstep but one of my favs this year. It's a mystical project called "iamamiwhoiami". Nobody knows excactly who they are. Except the female singer, Jonna Lee, this no longer a secret! I put the "Y" video at the bottom. If you like it, go the iamamiwhoiami youtube channel!
01. The Glitch Mob Feat. Swan – Between Two Points
02. Bomb The Bass Feat. The Battle Of Land And Sea – Up The Mountain (Boratto Remix)
03. Radiohead – Pyramid Song (Zeds Dead Illuminati Remix)
04. Two Door Cinema Club – What You Know (The Dirty Tees Remix)
05. Jakwob – Zuric (Advert Re-Shuffle)
06. The Widdler – Sensi Samurai (Original Mix)
07. The Rolling Stones – Gimmie Shelter (Zeds Dead Remix)
08. Blondie – Call Me (The Messiah Dubstep Remix)
09. Breakage Feat. Donaeyo – Speechless
10. Kid Sister – Daydreaming (Jakwob Remix)
11. Jahcoozi – Barefoot Dub
12. Booty Luv – Say It (Nero Remix)
13. Alan Pownall – A Life Worth Living (Jakwob Remix)
14. Freestylers Feat. Belle Humble – Cracks (Flux Pavillion Remix)
15. Ellie Goulding – Starry Eyed (Jakwob Remix)
16. Blue Foundation – Eyes On Fire (Zeds Dead Remix)
17. Nina Simone – I Put A Spell On You (MiM0SA Remix)
18. The Pixies – Where Is My Mind (Bassnectar Remix)
19. The Glitch Mob – Drive It Like You Stole It (Danecdote Remix)
20. Krazy Baldhead – The 4th Movement (The Glitch Mob Remix)
21. Massive Attack – Paradise Circus (Zeds Dead Remix)
22. IamamIwhoIamI – Y (Little Hope)
Duration: 79 Minutes
Network
Notre Jour Viendra
IamamIwhoIamI – Y
Related posts