A truly great debut single should make the listener ask: Who is this person? And where did they come from? That's what happens when you first watch the video to Willy Moon's I Wanna Be Your Man, in which a lean and long-faced young man struts and jerks and testifies in a spotlight, over a monstrously metallic Bo Diddley beat, for one minute and 50 seconds. And the answers in this case are every bit as interesting as the record itself.
Willy is 21, and whip-smart with a tinder-dry sense of humour. He doesn't blend different sounds; he smashes them together to hear what kind of noise they make. It's as if rock'n'roll had been deep-frozen in 1965, just before the Beatles discovered acid, and abruptly reanimated 45 years later by a laptop hip hop producer.
On his demos a chain gang from one of Alan Lomax's 1930s field recordings beats out a rhythm track with hammers and axes; early 60s rock'n'roll is crunched into shuddering quasi-dubstep; a riotous Amerie breakbeat bucks beneath blaring horns and James Brown yowls. Willy loves the physical energy of Cab Calloway and Michael Jackson, the brevity of the Ramones, and the style of film noir.
He writes, records and produces everything on his own and keeps things short: nothing grazes the three-minute mark. "Generally the most interesting stuff happen in the first two minutes anyway, the rest of it just bores me to tears," he reasons. "I'm a great believer in simplicity and brevity. It's also down to having a short attention span. I don't even read books anymore, just short stories."
Willy grew up in New Zealand. When he was 12 his mother died of cancer. His father lost his job due to the time taken off caring for his mother, and was forced to find work abroad in Saudi Arabia, leaving 12-year-old Willy and his 16-year-old sister to raise each other. "I was always getting in trouble at school and they'd say we have to get your parents in. I'd say, well that's difficult."
Formerly a gifted student, he effectively gave up on school, attending occasionally only to see his friends and read science fiction novels. He was thrown out of one school, then another, and dropped out of formal education all together when he was 16. "I thought what's the point? I am allergic to authority and besides, I have always been more of an autodidact anyway."
Eventually he decided that something had to give so for his 18th birthday he saved up and bought himself a one-way plane ticket to London, where he found hedonism, strife, financial insecurity and a surprising musical breakthrough. When Willy met his girlfriend she played him an album by 1940s forces' sweethearts the Andrew Sisters, which triggered an obsession with pre-1960 pop music. "I still listen to jazz more than anything, like Woody Allen!" he laughs.
After losing his job and being kicked out for not making rent, Willy and his girlfriend bought the cheapest available plane tickets — to Valencia, Spain. From there they jumped a train down to Morocco. "It was ridiculous," he says. "Who knew what we were meant to do once we got there?" They eventually made their way to Berlin, where they would live for the next year, and crucially where Willy's music would begin to take form. There he began writing primal rock'n'roll songs but found it too constricting. "There was a whole revivalist scene, but it felt a bit like locking oneself up and throwing away the key."
Returning to London, he worked on developing his own sound, the first fruit of which was I Wanna Be Your Man. He posted it online and acquired a record deal. "I'd hate to be in a band, too many opinions," he says. "I'm a dictator at heart."
Now, finally, he is relatively settled and secure and working on his debut album for release in 2012. It promises to be extraordinary. "I've always been ambitious," he says. "One day, no matter what, I'm going to be successful."
Source: willymoon.com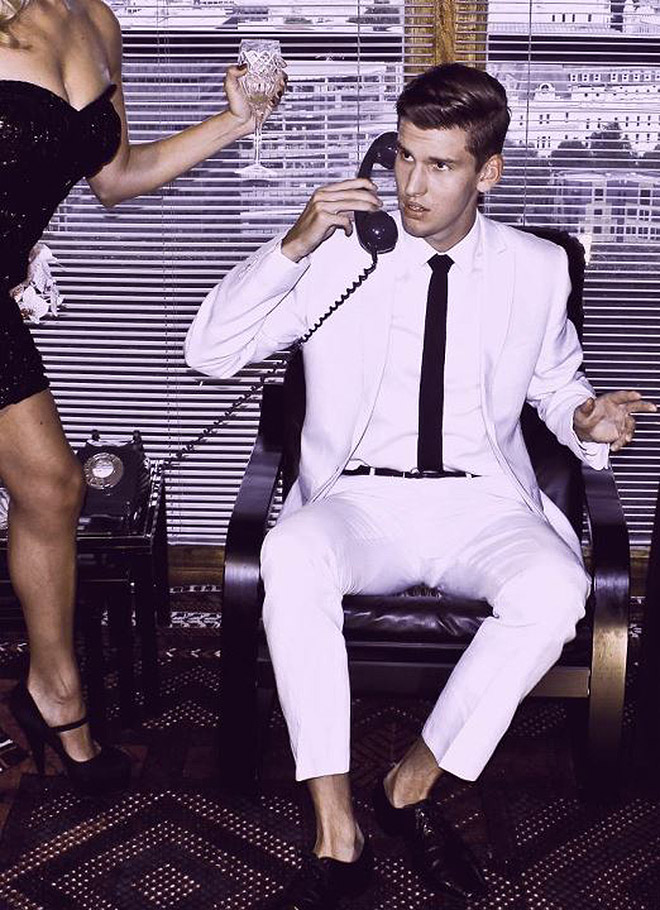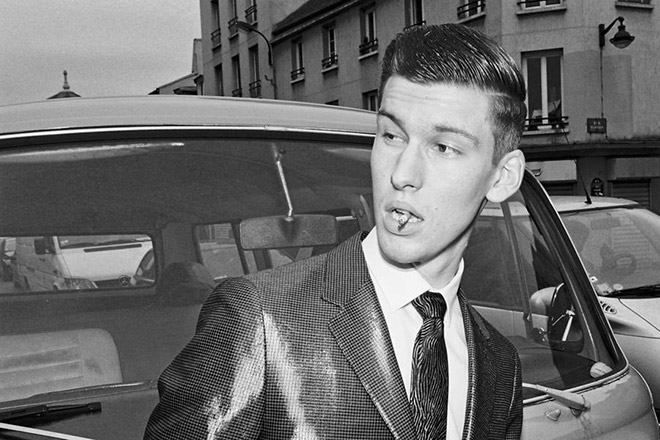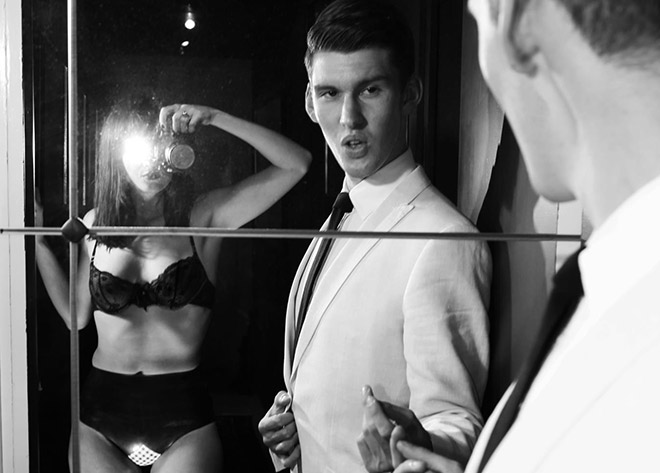 Photos: Sasha Rainbow
Related posts