It's been a while since I've released my last mixtape and now I'm back with a very special companion on my side! My dearest friend Sarah Hellyeah was this time my muse and inspiration for this mixtape. We worked together on the playlist and put all our favorite tunes of the last month in a bowl and after a very long try and error phase, I finally finished the Hellyheah Bitches Mixtape. Another highlight is the unbelievable hot cover picture of Sarah Hellyeah herself, wearing a golden grill like a Boss Bitch!

The picture was shot by the very talented Bina Winkler from Salzburg, Austria.
The name of the mixtape is program and featured a bunch of white female rapper and some more crazy trashy tunes. Call it Trap, Rap or Hip Hop….for Sarah and me, it's just fun and we love the sense of humor and the trashy attitude of the current underground scene! So we hope you have at least so much fun as we have?!
Tracklist
01. M.I.A. – Bad Girls (Urban Noize Remix)
02. Iggy Azalea – Pu$$y
03. Far East Movement (feat. Riff Raff) – The Illest
04. Kreayshawn – Gucci Gucci
05. Riff Raff – Summer of Surf
06. Major Lazer (feat. Amber of Dirty Projectors) - Get Free
07. Trapzillaz (feat. Riff Raff) – Get Free
08. Kitty Pryde (feat. Riff Raff) – Orion's Belt
09. Brooke Candy – Everybody Does
10. Natalia Kills – Problem
11. Iggy Azalea – My World
12. Kreayshawn – Killin Hoes
13. Lady Sovereign vs Shystie – The Battle
14. Dangeruss – My Fork
15. V-Nasty (feat. Kreayshawn and Roach Gigz) – More Bitches
16. Brooke Candy – Das Me
17. Iggy Azalea (feat. T.I.) – Change Your Life
18. Kreayshawn – Go Hard
19. Riff Raff (feat. Lil Debbie) – Brain Freeze
20. Brooke Candy (feat. Lakewet) – Pussy Make The Rules
21. Lil Debbie – Bake a Cake
22. Dirt Nasty – 1980
23. Azealia Banks (feat. Lazy Jay) – 212
24. Diplo & Don Diablo – Make You Pop
25. Iggy Azalea – Bounce
26. Snow Tha Product – Gettin It
27. Hyper Crush – Rage
Bonustrack
28. Die Antwoord – Cookie Thumper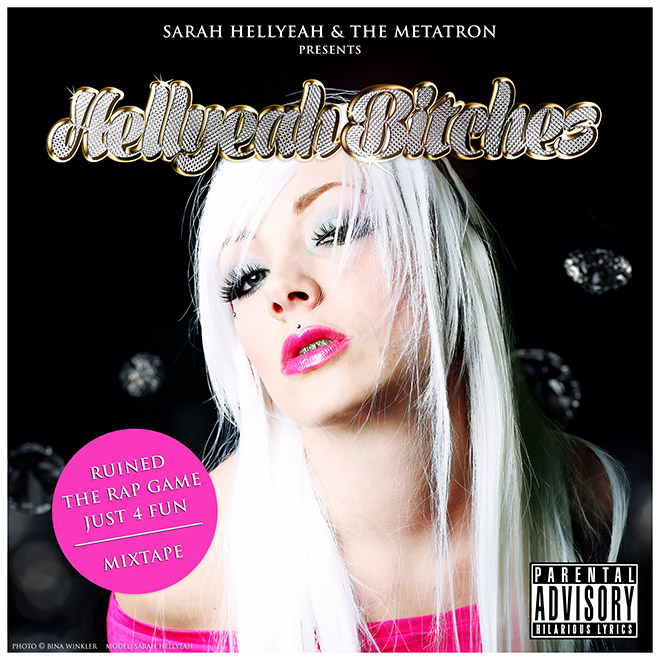 Inspired & compiled by Sarah Hellyeah
Idea, compiled & mixed by The Metatron
Photo by Bina Winkler (www.binawinkler.com)
Model: Sarah Hellyeah
Related posts