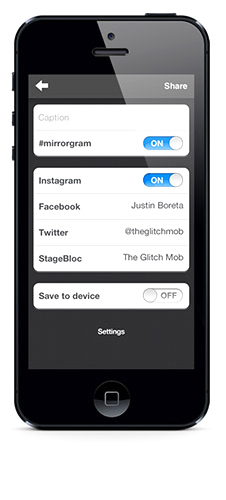 Boreta from The Glitch Mob worked on a new iPhone photo app called Mirrorgram for the past few months. Mirrorgram is available now for iOS on the App Store and will be soon released for Android. You can buy it for only €0,79.
Mirrogram is the result of a collaboration with StageBloc, Joyce who drives designs for The Glitch Mob, Momo the Monster who ran visuals for the last Glitch Mob tour worked on the app as well.
Boreta came up with the idea of making Mirrorgram on the Drink The Sea tour. They are all big iphone nerds and started geeking pretty hard on iphone photo apps as a way to explore cities and kill time on the bus. Boreta had a long-running fascination with symmetry and photo editing, and he realized there was no simple way to create symmetrical images on the iPhone. At the time, he was doing it with a lot of apps that weren't meant for that, and wanted an easier way for his friends to make trippy, mirrored images.
One of the coolest things is how it allows you to see stuff around you in a new way.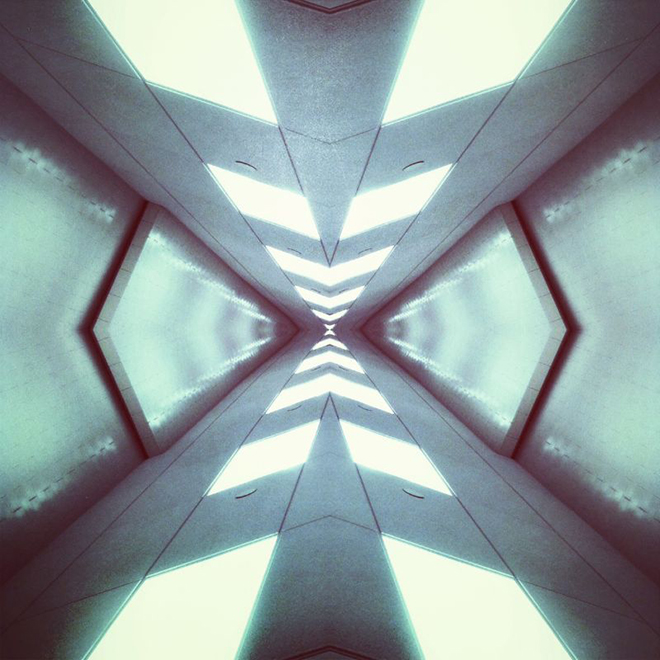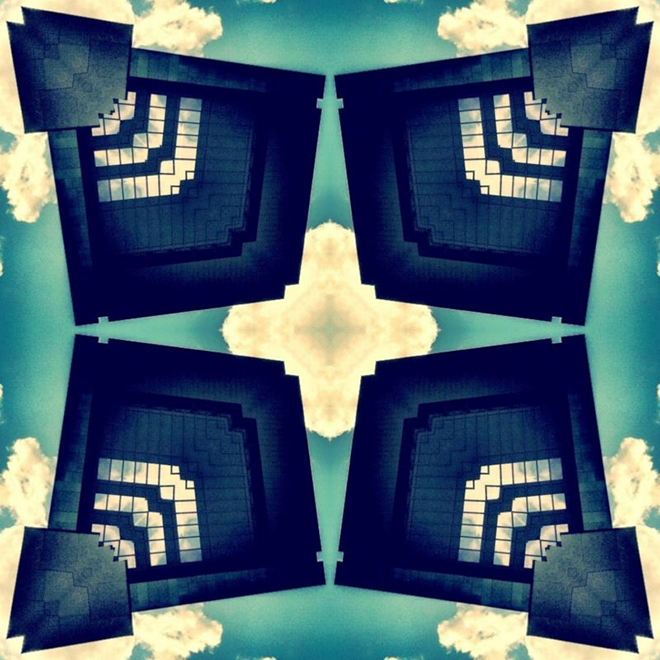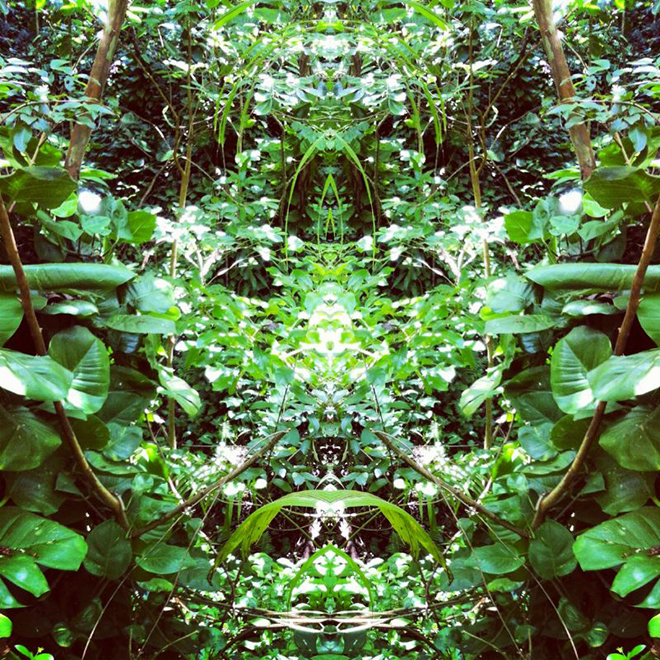 All pictures by Boreta.
Related posts