The Future was yesterday from the view of the Australian "Post-Future-Electro-Punk" Group Dedderz. Some of you might know Manek Deboto and Nuke Puke'Em from other projects like Joystixx or Dead Inside The Chrysalis. I like the freaky stuff and the whole world they have created to entertain us from the "Other" Other Side. I'm pretty sure you have seen a lot of strange stuff, but you have never seen a Dreadcast like ACCESS DENIED. This is the way the Dedderz speak to the world, so watch it with care! Three episodes are still released. Also out are the albums "CrashLand" and "Streets of 2099″. I've got two songs for you free to download. If you like it, buy the albums on Bandcamp and support the underground!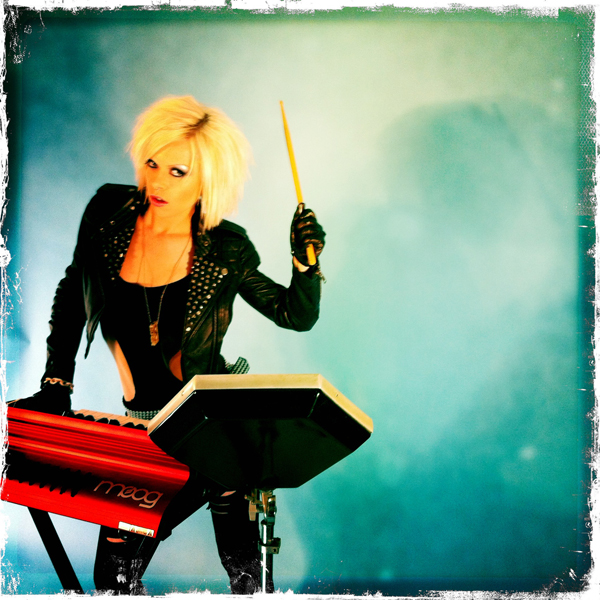 THE FUTURE IZ A DED SCENE !
An Introduction to the Freaky Future World of Dedderz…
Imagine, if you will, a post-apocalipstickal future where defective humanoid clones, alien invasions, cybernetic undead, radio-active zombies and walking freak science experiments gone-wrong, were the norm… then, turn left and walk into a nearby freak-friendly nightclub. Chances are the futurist rebel rockerz known as DEDDERZ will be playing their onslaught of psychotronic, futuristic dreadwave, dead-beat-disco , cyberpunk to a crowd of adoring mutated-freaks !
Now, realise that its not the future… its right here and now and DEDDERZ have been activated in a world where mankind fears and rejects them… And like any super-charged band of rebel design would do in this situation… they choose to fight back ! Now, feel their Future Shock !
DREADCASTS (CLUB A.D.)
[ESC] 2 THE ELECTRICLUB – ACCESS DENIED: Virtual Nightclub
Get Possessed By the Mutated Cast n' Crew who transmit via Dedderz Deranged Dreadcasting Audio-Visual Fortress known as Club A.D. [After-Deth] more commonly referred to as, ACCESS DENIED !!!
[Brought to you by NETWORK X & The UnderNet of Dedderz.com]
Related posts