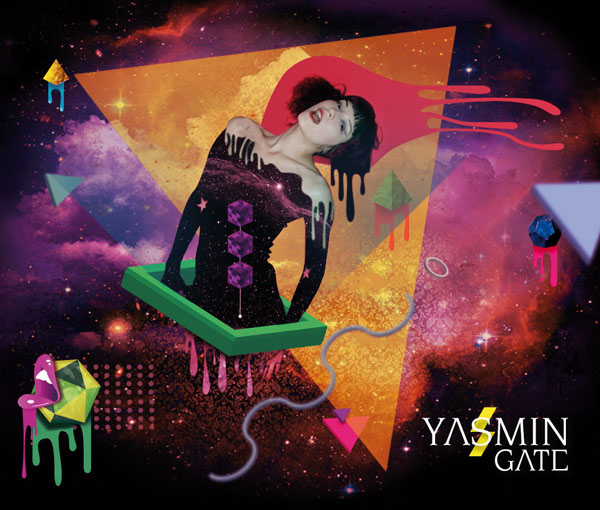 This is my second interview with Yasmin Gate. I met her six years ago at the Bavarien Gigolo Night in Munich. At this time she was better known as one half of  the provocative and sexy electro duo Dirty Princess. (Check out the video of this live performance from 2005, at the bottom of this post). Now she ventures onto the electronic scene on her own with the release of her first track No Fear on David Carretta's Label Space Factory. Her actual project consists of a refreshing and uplifting, yet sometimes introspective (like her hit Supershine); dark beats with hypnotic voices that will shake the whole dancefloor. After a very successful 2010 performing on her own worldwide, now in 2011 she begins a new project accompanied by the young Berlin-based spanish producer Javier Hermosa (VitaminH).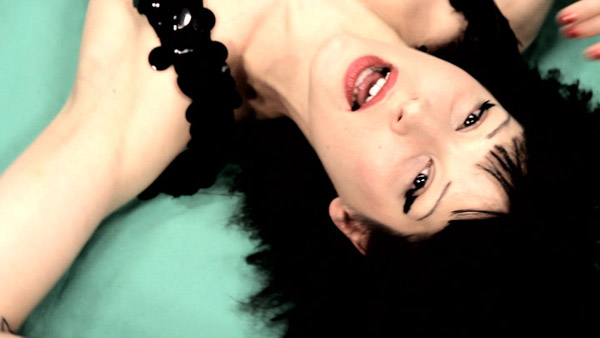 In her upcoming debut album YG, she counts with the collaborations of renowned artists like T. Raumschmiere, Ikki, Equitant, Douglas McCarthy (member of the band Nitzer Ebb), Pillage and many other musicians yielding an album that boasts an eclectic and unique sound. One of the most successful releases in this new project has been the release of Love Devotion EP, produced by Ikki with remixes by The Chaenge in Space Factory; hitting the Beatport Top100 for several weeks. The Album YG has been preceded by a number of EPs featuring T.Raumschmiere (Go On EP 2010), Douglas McCarthy (Lips EP 2010), all released by Space Factory, that have been a great success of sales and had very good welcome by critics and fans. This year of 2011 promises to be even more interesting for the work of Yasmin.
Interview
TM: Let's talk about your brandnew EP LIPS. This time you have a real famous guest vocalist on your side. Douglas McCarthy from the amazing EBM group Nizzer Ebb, which is really awesome! How did you get in touch with him?
YG: The  Lips ep  is a dream come true. I met Douglas for many years, we share the stage at the time that I sang in Dirty Princess. When I started working on the songs of my incoming album I didn't had no doubt about him. I send him the first idea of the song and, he and Keith Ruggiero, recorded voices  at Sound Red Studio in Los Angeles California and were responsible for the wonderful prodution. The EP is completed with two luxury remixes , one Nomenklatur and the other by  Ruben Montesco.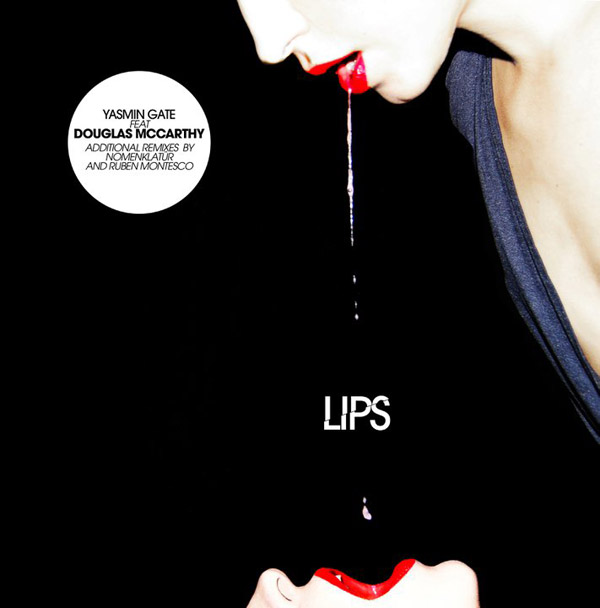 TM: Tell me a bit about this collaboration. This was not the first collabo in the last time. You worked successful together with artists like T.Raumschmiere, Pillage, Ikki and a lot of other musicians. It would seem that you always on the scout for some cool and interesting partners, since you divorce from Dirty Princess, right?
YG: The original idea of Yasmin Gate  is to open the door to other artists,  I like to collaborate with other minds that can enrich my work and myself. Because not only the result is good, but I learn a lot on the road that leads me to a good result.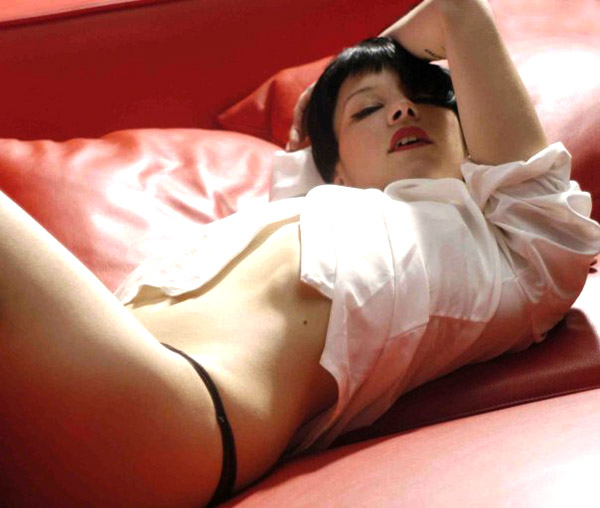 TM: So tell me who is your next victim you wanna work together?
YG: I always say, I can not advance what will come because it loses the scent given off by the novelty, but I can assure you I will not disappoint you.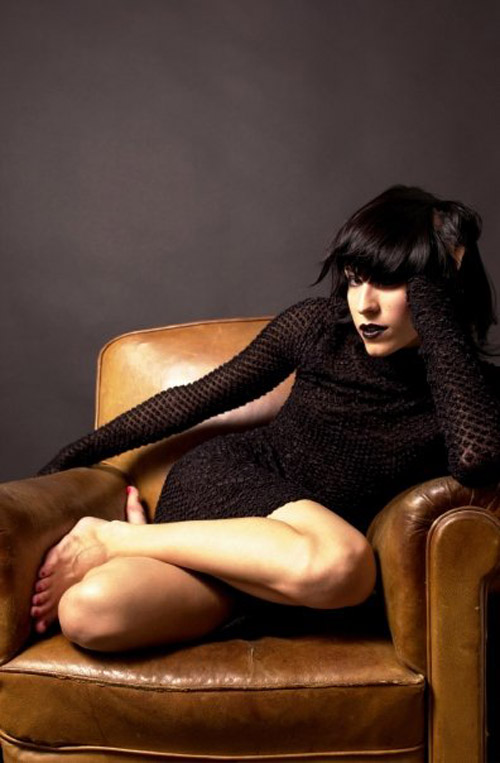 TM: 2011 has just begun, so what are your plans for the nearat future?
YG: I started 2011 with a lot of enthusiasm. I'm on stage with VitaminH now, he plays keyboards, loops and has launched the live to be much more powerful. We had the pleasure of testing it a few weeks ago  at Tresor Club in Berlin and also at a charity concert where we could share the stage with none other than Nina Hagen. The result was really excellent. So we expect that this year,   will be very good and prolific for us, also because my album "YG" will be out at Space  Factory Records.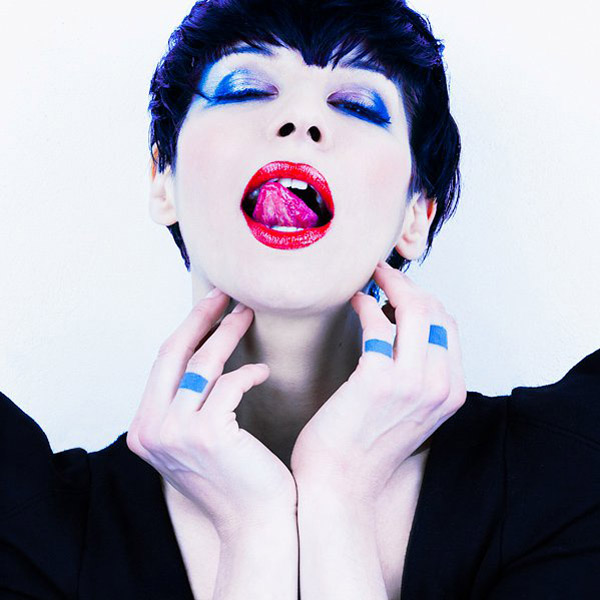 Photography by http://www.gonzaloarmas.com/
TM: Are you going on tour somewhere or do you play some club gigs, maybe in austria too? … would be cool!

YG: I been touring al the 2010 and for sure it will be like it was this year, Im looking foward to play in Austria, they want as to play at Flex in Vienna , and I also would love to play at Postgarage in Graz. I was there some years ago with Dirty Princess. was a lot of fun.
TM: Last question…Is there anything else you wanna tell my audience?
YG: Yes sure, please keep the faith and the love to the other stronger as you have it for your self. my best wihes and love for everybody!
TM: Thanks a lot for the Interview and all the best for your future!
Contact
www.YasminGate.com
Yasmin Gate on Facebook
Yasmin Gate on Myspace
Yasmin Gate's Blog
Yasmin Gate on Youtube
Yasmin Gate on Beatport
Yasmin Gate on Soundcloud
Space Factory Releases
Black Montanas Records

Yasmin Gate – Lips EP Teaser

Yasmin Gate feat. T.Raumschmiere – Go On

Yasmin Gate Live!! Playing:"Disconnectme"

Dirty Princess – Jugar al reves
Dirty Princess Live @ Penthaus Club – Part 1-4

Part one

Part two

Part three

Part four
Filmed & Edited by Arigo Pentrado
Related posts