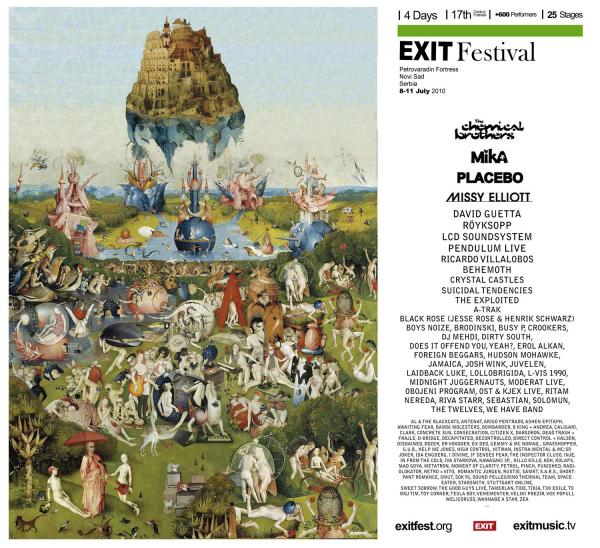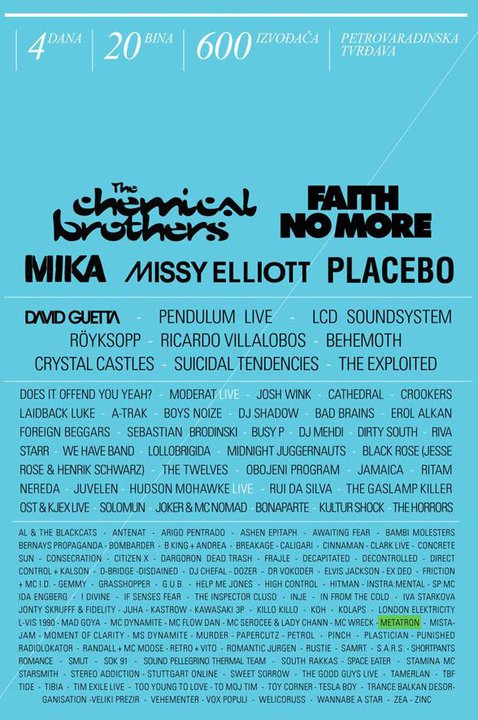 EXIT Festival 8 – 11 July 2010, Novi Sad, Serbia – Petrovaradin Fortress
The EXIT Festival is only describable with some superlatives! HUGE! BEAUTIFUL! INSANE!
If I say EXIT is the best Festival in the world, so is this the absolut truth!!! The location is a beautiful old fortress on a hill, direct beside the Danube river. Four days of perfect weather, thousands of peaceful people, over twenty stages and last but not least, a huge and real amazing LineUp! I am very grateful to be a small part of this Megaevent! Special Thanks goes to the whole ELEKTRANA Crew, who invites me to play a Skitzo Disko DJ Set at the Elektrana Stage! Love and respect to the whole organisation crew!!!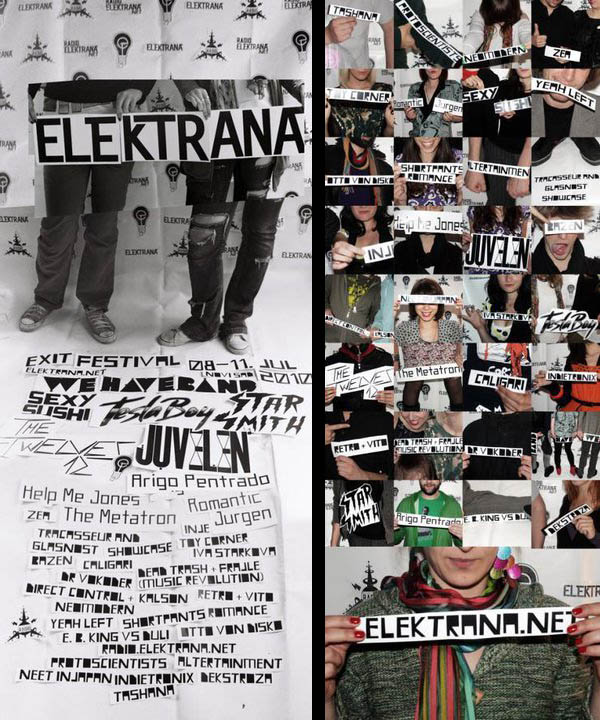 This was the Elektrana Stage LineUp:
Day 1: neoModern, Zea, Toy Corner, Romantic Jurgen, Sexy Sushi, Otto von Disko, Yeah Left, Shortpants Romance
Day 2: Tracasseur & Glasnost, Inje, Help Me Jones, Juvelen, Kalson, Direct Control
Day 3: Iva Starkova, Tesla Boy, The Twelves, The Metatron, Caligari
Day 4: Dead Trash Superstar + Frajle, Dr Vokoder, We Have Band, Starsmith, Arigo Pentrado
My personal highlights on the other stages was:
Röyksopp, Chromeo, Missy Elliott, Klaxons, Placebo, Bonaparte, Does it offend you yeah?, Crystal Castles, Tesla Boy, The Twelwes, Sexy Sushi and Inje.
Check out the videos and pictures of the festival!

Day 4: Main Stage, Dance Arena and Happy Novi Sad
With: Chemical Brothers, Instra:Mental, Busy P, SebastiAn and A Trak

Klaxons – Golden Scans Live

Klaxons Interview

Boys Noize Interview

Bonaparte – Anti Anti Live

Chemical Brothers, Busy P, SebastiAn, DJ Friction & MC I.D.

Missy Elliot Live
Related posts