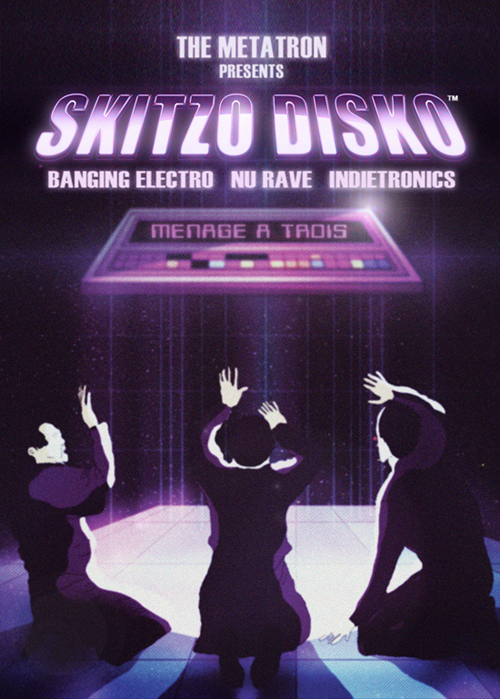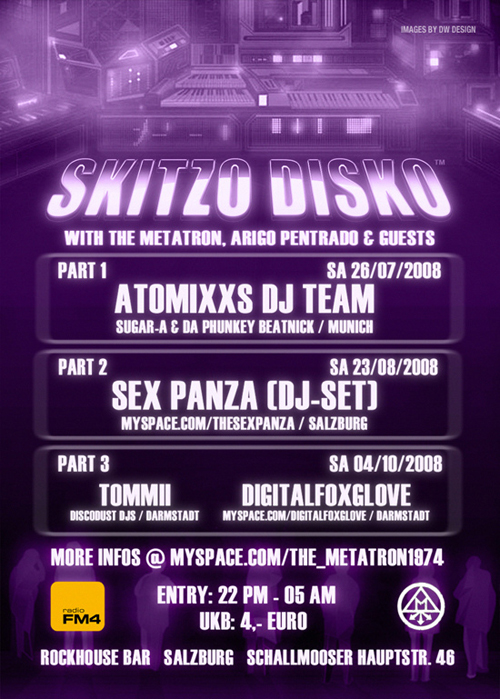 Skitzo Disko – Menage a Trois @ Rockhouse Bar, Salzburg (Summer 2008)
Three parties, eight DJs, one location and a dancefloor full of Skitzo Dancers! This was my first Skitzo Disko Partieseries in Salzburg City.
Lineup: Atomixxs DJ Team (Sugar-A & Da Phunkey Beatnick from Munich), Sex Panza from Salzburg, Tommii (Discodust DJ), Digitalfoxglove from Darmstadt and Arigo Pentrado from Salzburg.
Kilian from DW Design (Sweden) allowed me to use his illustration for the flyer design.
Related posts